Welcome to Our Home Page
We hope you enjoy exploring our website. We do our best to keep the website current with Parish events and activities. To make sure you are getting the most recent information be sure to refresh our page on your browser regularly.
Weekly reading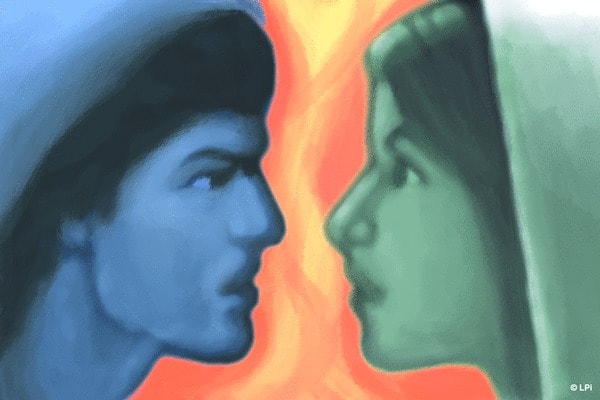 Weekly reading
Readings for the week of August 14, 2022
© Liturgical Publications Inc
---
Holy Family Parish in Caledonia is located a short drive from downtown Grand Rapids. We are a vibrant, spiritual, growing parish of 1100 families. We are seeking individuals with joyful, spiritually dedicated hearts, to join our team as the Coordinator of Youth Ministry and Coordinator of Parish Life.
*For a full employment description click here: Coordinator of Youth Ministry
*For a full employment description click here: Coordinator of Parish Life.
*To apply, send a cover letter and resume to:
Deb Hazelbach, Director of Administration
Holy Family Catholic Parish
9669 Kraft Ave. SE
Caledonia, MI 49316
[email protected]
---
First Friday Confessions
Father Mike will be hearing confessions on the 1st Friday of each month from 9:45 – 10:45 AM in the church. Come take advantage of this beautiful Sacrament!
---
Catholic Services Appeal 2022

https://grdiocese.org/csa/#ways-to-give
Click on the link above to access the online giving platform today. Thank you!

---
Get a Free LANE Digital Passport Through Our Parish
Holy Family Parish is partnering with LANE for our Adult Faith Formation program. With your free Digital Passport, you'll gain access to a full year of online and in-person classes and other educational resources for the whole family. These will include seasonal devotions, stories of the saints, strategies for incorporating the sacraments into your family life, and Growing Families Through the Mass, a sixteen-session video series. See upcoming adult classes and other resources in the click provided below.
1. Go to https://www.lanecatholic.org/subscription/holy-family-digital-passport
and click the "Subscribe now" button.
2. Create an account, then scroll down and click the "Begin your free trial" button to get 365 days of free access.
3. Now you can begin learning! Browse upcoming and archived LANE classes and family resources.
---

Mass Times
Saturday (Sunday Vigil): 5:00 PM
Sunday: 9:00 AM and 11:00 AM
Wed - Friday: 9:00 AM
Saturday: 5:00 PM
Reconciliation: Saturday before Mass from 4:00-4:30pm

COVID-19 Office Hours
Monday - Thursday
9:00 AM - 3:00 PM
Friday
9:00 AM - 12:00 PM
Eucharistic Adoration: Thursdays 9:30am-6:00pm

Church Information
Address: 9669 Kraft Ave SE, Caledonia, MI 49316
Phone: 616-891-9259
Fax: 616-891-1346
Sacramental Emergencies
---
In the event a priest is needed for a sacramental emergency, please call (616) 536-0477. During regular business hours please call the parish office at (616) 891-9259.
COVID-19 Updates
---
* * * * * * * * * * * * * * * * * *
* * * * * * * * * * * * * * * * * *
Parish News
New Holy Family Parish App Click on this link to read more.

Food Pantry Click on the link to access resources available through our food pantry, which are available to all registered parishioners and community members. The Pantry runs the 2nd Tues (from 4-5:30pm) and 2nd Thursday (from 10-11:30 am) each month. Please call the parish office at 616-891-9259 if you need additional information. Food Pantry Resource List and needed items Food Pantry Information.
Online Giving If you are unable to attend Mass you can give online by using this link - online giving, so we can continue to support the community and our Parish when we need it most. If online giving isn't for you, you can also mail in your contribution or bring it to church between 9am-3pm and drop it in the drop safe in the library hallway or in the parish reception area in the locked box by the office door.
College Connection Parents of college students, please make sure we have your college student's address whether they are away at college or living at home and commuting. Please complete this link for so we can remain in touch with them. https://forms.gle/uVgHVKydobkVemm19